My Top Shopping Hack
What if ads showed the true landscape of over-consumption?
We all know ads tell lies to twist us into spending. Yet their manipulative power is hard to resist. A useful frugal hack is picturing a new purchase in your home, rather than the sleek, minimalist settings depicted in ads. That stuff is not coming home to a vacuum. There's nothing sleek or minimalistic about buying stuff you don't need, and no matter how pretty something appears in a display, it's not going to make your home look like a Williams Sonoma spread.
I find it immensely ironic that ads portray sparse and immaculate scenes, when over-consumption only creates cluttered chaos. No one gets rid of all their equivalent possessions as soon as a new purchase crosses their threshold. Advertising sells the double lie that more stuff will improve your environment when it's more likely to over-crowd it.
Here's the Kohl's ad that triggered this tirade:
Those two plush toys look so cute, simple, and minimal here. But who in the world has only two plush toys, one book, and one blanket on their kids' shelf?  These toys almost look like they put themselves away. Believe me, they didn't.
Of course if you want or need something, buy it! I'm on a shopping-ban ban. But surely we don't need to let these ads fool us into thinking that buying more crap is going to somehow make our homes look better–more orderly, organized, or peaceful. More stuff has just the opposite effect, just as buying a new outfit isn't going to magically shrink your waistline to match that of its Photoshopped model.
More stuff doesn't make you or your home skinnier. It just adds to the madness. This is why the minimalists are minimizing. So let's just have fun critiquing a few ads: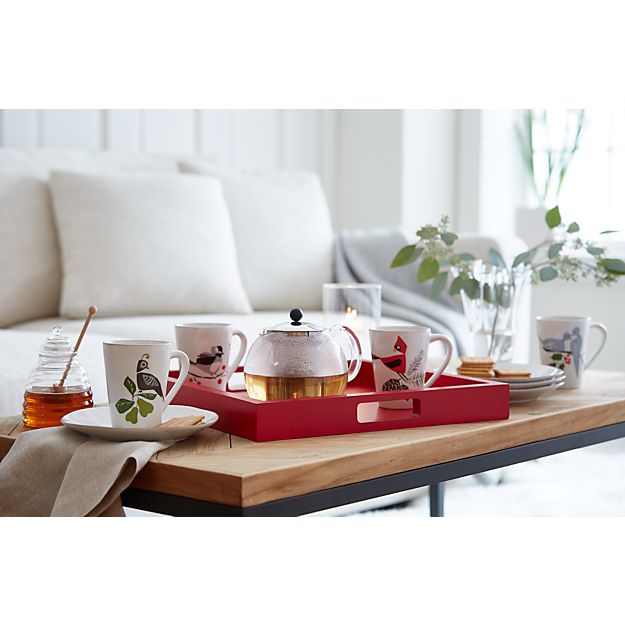 Who the heck has a White Couch? If I bought a white couch, it'd stay that color for about 5 seconds. Especially next to a honey wand! Worst idea ever.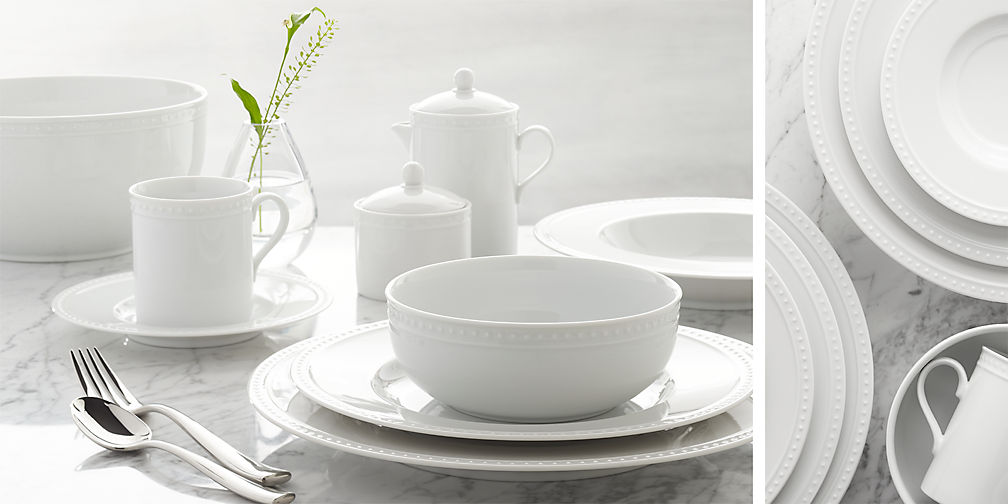 I don't have a cream pitcher (or whatever those things are called). Will the one pictured make my table this pretty? Not a chance. We're still working around the Thomas & Friends placemat. And am I the only one with multi-chromatic possessions? Maybe that's why none of my shit matches.
The ad shows the drill literally in a vacuum. I guess that makes sense. It's the only reason I can imagine why the pieces are all in the same place. I know nothing about drills, except that their habitats typically look more like chaos of my garage, in which any given tool can rarely be found when needed.
New electronics are also pictured in a blank white space, without the maze of cords, cords, and more cords emanating from my existing electronics.
Where are the cords?! That should be considered false advertising. Also not shown is this sleek machine's dusty future with the loosely curated collection of antiquated computers drawn by an unseen force into my basement. It just seems wrong to add to this disaster:
Much of frugality is about simply not buying when you don't need to. I'm comfortable with purchasing well-thought-out wants as well. But getting a handle on why you shop, and how to resist the million and one ads we're assaulted with daily, goes a long way toward spending less than you earn. And that is the secret sauce to gaining financial flexibility. It's much of what we mean by pretending to be poor—living below your means to leave room for options like saving, investing, giving, traveling, and volunteering.
Next time you're faced with a decision over a purchase, look beyond the ad and visualize your own home. Will that purchase solve a legitimate and ongoing problem? Or will it add to existing problems like debt, clutter, and distraction? Only you can answer that, but I encourage you to ask.
I hope I haven't tempted anyone with those marketing masterpieces above. Hopefully that last image scared any consumer lust right back out of you.
What are some other lies ads sling? Do you have a trick or mantra that helps you resist over-spending?